MY NAME IS CATHERINE
AND, THESE ARE MY "PUPPIES" BLUE AND SHADOW
Blue at the bottom, is a 11 year old Pure bred Siberien Husky, and Shadow, at the top , is a 10 year old cross Siberien Husky/White Shepherd. Both are male and although they come from different backgrounds, they get along like brothers!
I have learned so much from these two wonderful, intelligent dogs. Especially what the true meaning of unconditional love is, and they are my truest friends.
We have a new husky in our family, Niki. She is a gift from our daughter in laws mother. Niki is supposed to be pure bred Siberien Husky, however her ears look like Collie ears, they flop over. She is about 2 years old, she was born July. 2002. She is adorable and we are just getting to know each other. Her new brothers, Blue and Shadow are not sure if they like this new addition, but are tolerating her so far.
In HONOUR of the love that my gorgeous dogs have given to me I have put a site up about Siberien Huskies. Just click on Siberien Huskies in MY INTERESTS List.





June 26/04
I am updating STEVEN'S pages.
THANK YOU FOR YOUR PATIENCE



We live in London, Ontario Canada
Please do check our "FOREST CITY" out.


Check the weather
at The Weather Network.com

The Official Donnelly Homepage
"The world of the Donnellys who lived on the Roman Line in Biddulph Township, Ontario, in the 19th century. Their story is filled with intrigue, adventure, romance, sorrow and horror. It's a thrilling story that continues to enchant people of all ages, the world over."



A Father's Tribute
This site is about a father's love for his son, Jesse, who suffers from Duchenne Muscular Dystrophy - a severe genetic disease. A truly inspiring story that is being lived today!! John Davidson will finish his cross country walk on January 20th, 1999, but that doesn't end their plight!

MY INTERESTS ARE:

GENEALOGY
I had started working on my Family Tree. Right now I have only gathered the basics to start my immediate family information, however as I get more info I will update this page. This page also includes some of the links I have found useful while doing my research.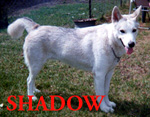 SIBERIEN HUSKIES
This page is lovingly dedicated to my best friends, Blue, Shadow and Niki. It includes a little information on them, some pictures, and also some useful Links to Siberien Husky Pages.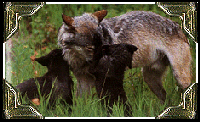 WOLVES
This page is but a small contribution from us, Blue, Shadow, Niki, and I, to the endless hours of work and devotion of those who have researched and published much needed informations about Wolves. It includes links to sites about wolves, both educational and enjoyable. Included are some pictures of wolves, links to great sites on wolves, and two new pages on wolf information.



MY TWO GROWN SONS
Michael AND Steven THE TRUE JOYS AND LIGHTS OF MY LIFE!!
I have included the site that my eldest son Michael has built. His site is forever growing, please check it out....!!
And we now have a site up for Steven, who is interested in Mountain Bikes and is a Mountain Bike Racer!
Steven's wife, Cheryl has just put up her site. Included are: Bull dogs, kids page, horses, cats and more.




Michael and Steven have blessed me with five gorgeous grandchildren.
Tia is 11, Taylor is 8, Wesley is 6, Kaylee is 5, and Dean is now 2.
Out of RESPECT for my SONS I have not posted pictures of these children on the Web.
I have put up a page for children, in honour of my grandchildren, and have included many links to children's pages on this site.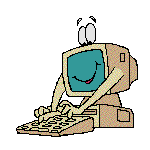 COMPUTERS
I have included in my "Computers" page some links that I had come to use a lot.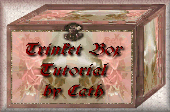 Trinketbox Tutorial
My newest hobby, for the past 8 years, is working with
The PaintShopPro Program.
It's a fantastic graphics program.
I built a tutorial on making a trinket box. Please do have a peek.
I also have a Tutorial up to make an Oil Lamp from scratch with PaintShopPro.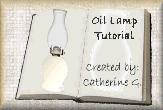 Graphics Created with PaintShopPro

POEMS
I put up a page of a couple of poems I have come to use and hope you enoy them too.

Dance Like No One Is Watching




Just For Today
Inspirational tool I just love



THE TWELVE STEPS
This is The Twelve Steps (of Recovery) I have set this up so that you click on a step and go to a page to read that step.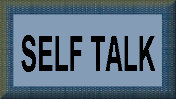 Twelve Tips for Tough Times
Both research and experience show that when people with anger problems change their self talk, their anger de-escalates and they regain control. When you feel yourself starting to get angry take a TIME OUT and read these statements to yourself.




This wonderful, inspiring poem, is a must to read.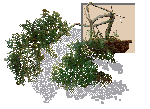 This page is built and maintained by: Catherine G.
Updated: June 26, 2004
Today is

I have been trying to update this SITE often, please come back and visit us again soon.
WE JUST LOVE HAVING YOU HERE !!
Please SIGN OUR GUESTBOOK and let us know you were here, and what you think of the work we have been doing thus far. Leave us a link to your site and we will come visit you too.
View My Guestbook
Sign My Guestbook

Genealogy's Most Wanted

EMAIL US HERE


Some great sites from some genealogy friends:
Grammer's Homepage
Bosn' Mate's Homepage
We lost our dear friend, Bosn' Mate in 2001, however his site is maintained by a friend
Cindi's Homepage

You are visitor number