SHADOW & BLUE



This Page is dedicated to my dearest and truest friends, Blue Doggie, and Shadow Puppy,and our newest addition Niki Girl
We have just upgraded our site for easier browsing. We now have a seperate page for each topic.

This Page is a little background on our meeting and adopting our gorgeous Huskies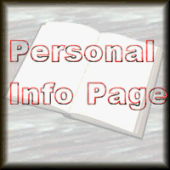 We are putting up links to pages about Siberian Huskies, we hope you enjoy checking them out and find them very useful.





Is there a Siberian in your future?

Siberian Husky Club of America

Sibe Information

Siberian Husky Rescue Site

Siberian Info

Dog Owners Guide to the Siberian Husky

More Info on Siberian Ownership

The American Kennel Club Online - AKC Breed Standard

Canuk Sibes - Lots of great pictures of Sibes.. a must to see page

Siberian Husky Homepage

The Siberian Husky Museum


Here are three pages of What to do Before, When and After your Siberian Husky Gets Loose.
These are important facts to know for a Siberian Husky Owner!!




Hernandez- Colors of the Siberian Husky

Allegro Siberian Huskies Husky Petlove Promotions (Touch of Class)

Syntari Siberians

The Husky Squad of Singapore

Bay Area Siberian Husky Rescue Referral


This page is built and maintained by: Catherine


Updated: January 07, 2004




You are visitor #



Please take a minute to sign our guestbook and let us know what you think of our page so far and to share your Husky sites with us.
View My Guestbook
Sign My Guestbook

DROP US A LINE!!